Author Information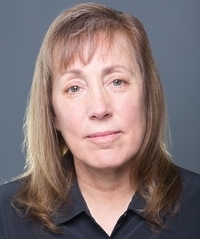 Photo by Slikati Photography / Missoula, MT
Gwen Florio
Gwen Florio (Missoula, MT) has won several journalism awards and been nominated for the Pulitzer Prize by the Philadelphia Inquirer, the Denver Post, and the Missoulian, and her short fiction has been nominated for the Pushcart Prize. She is a member of International Thriller Writers, Mystery Writers of America, Sisters in Crime, Rocky Mountain Fiction Writers, and Women Writing the West.
FEATURED TITLE BY THIS AUTHOR

Trade Paperback | $15.99 | 9780738750538 | March 2018
"Florio's flawed, complex, compelling heroine faces challenges that are both gut-wrenchingly difficult and all too common today...Far above the crowd."—Kirkus Reviews (starred review) Grief has...
Read more
OTHER TITLES BY Gwen Florio