Author Information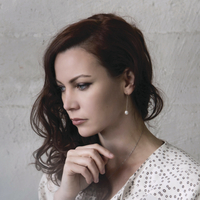 Photo by Roxanna Walitzki
Siolo Thompson
Siolo Thompson (Seattle, WA) is a visual artist and author who employs multiple techniques and narrative forms, from traditional painting to comics and sequential illustration. Her work has been published and exhibited worldwide.
FEATURED TITLE BY THIS AUTHOR

Boxed Kit | $29.99 | 9780738758732 | June 2019
From the creator of the bestselling Linestrider Tarot (9780738748290) comes a world that is both strange and familiar—both other and kin. Each card in this unique deck features a being who...
Read more
OTHER TITLES BY Siolo Thompson