Author Information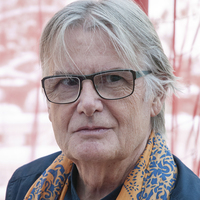 Photo by Irene Rhyner
Hans H. Rhyner
Hans H. Rhyner holds MD and PhD degrees in Alternative Medicine as well as an NHP in Ayurveda. He began his training in Ayurveda more than thirty years ago in India, and founded the Ayurveda Research Center to preserve the knowledge of traditional Ayurveda traditions. He ran an Ayurveda clinic near Bangalore and established the first Ayurveda hospital outside of India. Hans currently operates clinics in Austria, Germany, Spain, and Switzerland. His books on Ayurveda, Yoga, and Vastu have been translated into more than a dozen languages. He can be found online at www.Ayurveda-Rhyner.com.
FEATURED TITLE BY THIS AUTHOR

Trade Paperback | $34.99 | 9780738748689 | June 2017
A comprehensive resource by one of the world's most respected Ayurveda experts Ayurveda is the art of good life and gentle healing. It is a holistic system of medicine that includes prevention,...
Read more