Author Information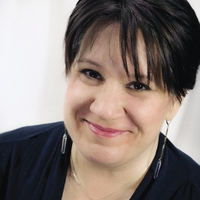 Photo by Crossroad Images
Melissa Cynova
When Melissa Cynova was fourteen, a kid in her class gave her a deck of tarot cards for unknown reasons. She's been reading ever since. In addition to being a prolific tarot reader, she teaches classes at her kitchen table and at tarot conferences. She lives in St. Louis, Missouri.
FEATURED TITLE BY THIS AUTHOR

Trade Paperback | $16.99 | 9780738750774 | April 2017
Learn to read with your own voice and get the answers to all of your questions. For years, Melissa Cynova has been sitting down with friends and neighbors who are curious about the tarot. She's heard...
Read more