Author Information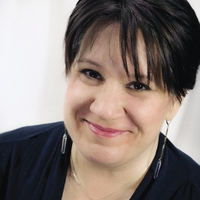 Photo by Crossroad Images
Melissa Cynova
When Melissa Cynova was fourteen, a kid in her class gave her a deck of tarot cards for unknown reasons. She's been reading ever since. In addition to being a prolific tarot reader, she teaches classes at her kitchen table and at tarot conferences. She lives in St. Louis, Missouri.
FEATURED TITLE BY THIS AUTHOR

Annual - Almanac | $14.99 | 9780738746098 | July 2018
Explore new ways to deepen your magical practice with Llewellyn's 2019 Magical Almanac. For more than twenty-five years, this almanac has provided useful spells, rituals, and ideas that inspire...
Read more
OTHER TITLES BY Melissa Cynova
ARTICLES BY THIS AUTHOR
Date: 2017-04-24
In the Major Arcana of the Tarot, the Fool goes on a journey. This is similar to the Hero's Journey in mythology, and some view the ups and downs of the Major Arcana as the pathway the Fool takes to wisdom. Most people take the "Fool's Journey" several times during their life. If we hold the journey up as a template against our own life, it can help us figure out what to do next. Where to look for strength, or when we need to sit down and take a breath. Here, Melissa Cynova, author of the new Kitchen Table Tarot details how we can embrace the cards and their wisdom on our journeys.