Author Information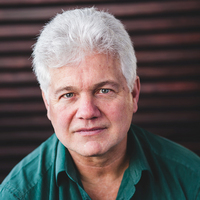 Photo by Andrew Johnson
Dr Christopher Sowton
Dr. Christopher Sowton (Toronto, Ontario) holds a B.A. from the University of Toronto and a Doctor of Naturopathic Medicine (N.D.) from the Canadian College of Naturopathic Medicine. He is licensed as a Registered Psychotherapist (RP) in the Province of Ontario and has been a teacher at CCNM since 1990. Additionally, he teaches dreamwork seminars for health care practitioners. Christopher runs a private health care practice, specializing in naturopathy, homeopathy, and counseling.
FEATURED TITLE BY THIS AUTHOR

Dreamworking
How to Listen to the Inner Guidance of Your Dreams
Trade Paperback | $19.99 | 9780738750132 | March 2017
Your dreams are trying to guide you, but do you understand what they're saying? Dreamworking provides a practical process for connecting your dreams to your life, helping you understand the...
Read more
Event Schedule:
08-01-2018 All About Healing Radio Show