Author Information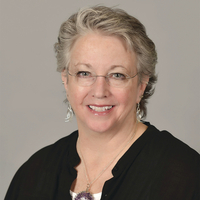 Photo by Alanna Rose Photography
Andrea Mathews
Andrea Mathews has nearly thirty years of experience in the mental health and human services field providing and supervising others in the provision of therapy. She's also a professional trainer and motivational speaker, frequently providing workshop and individual coaching in authentic leadership, conflict resolution, authentic relationships, and more. Andrea is the host of the radio show Authentic Living with Andrea Mathews. She lives in Birmingham, Alabama, and can be found online at www.andreamathews.com.
FEATURED TITLE BY THIS AUTHOR

Trade Paperback | $17.99 | 9780738752235 | August 2017
"Mathews identifies a psychological pattern that largely goes unrecognized, but which is epidemic, and she offers sound, solid solutions. This very wise book deserves a wide...
Read more