Author Information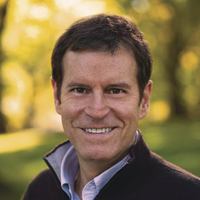 Photo by David Turner
Robert Kopecky
Robert Kopecky (Brooklyn, NY) explores and teaches about the lessons he learned from surviving three near-death experiences. He's the author of How to Survive Life (and Death), and he blogs at BeliefNet, The Mindful Word, Soul Life Times, and other places around the web. Visit him online at http://RobertKopecky.blogspot.com.
FEATURED TITLE BY THIS AUTHOR
Trade Paperback | $17.99 | 9780738753218 | March 2018
Robert Kopecky discovered a remarkable fact about life and death. After living through three very different near death experiences, at three very different times in his life, he came back with an...
Read more