Author Information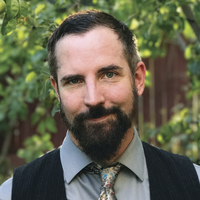 Photo by Devin Hunter
Chas Bogan
Chas Bogan (San Francisco, CA) is a professional Conjure doctor who practices at his store, The Mystic Dream. He is an initiate and practitioner of various metaphysical traditions, teaching classes on Conjure and Feri at the online school of which he is a founder, Mystic Dream Academy, as well as at conventions and festivals. He also produces talking boards (Carnivalia) and spiritual supplies steeped in Hoodoo (Modern Conjure). Find him online at ChasBogan.com.
FEATURED TITLE BY THIS AUTHOR

Trade Paperback | $19.99 | 9780738752891 | February 2018
Discover the Primal Energy of Modern Conjure The Secret Keys of Conjure is a guide to the tricks and enchantments of Hoodoo, rootwork, and other American folk traditions. Written by a sought-after...
Read more