Author Information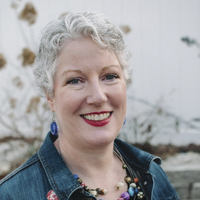 Photo by Meg Manion
J. A. Hennrikus
J. A. Hennrikus is the author of the Theater Cop Mystery series. As Julianne Holmes, she writes the Agatha-nominated Clock Shop Mystery series for Berkley Prime Crime. Hennrikus blogs with the Wicked Cozy Authors, is on the board of Sisters in Crime, and is a member of Mystery Writers of America. She is also an arts administrator who lives in Massachusetts.
FEATURED TITLE BY THIS AUTHOR

Trade Paperback | $15.99 | 9780738754697 | April 2019
Will the kiss of death claim Romeo and Juliet—and Sully—before opening night? When retired cop Edwina "Sully" Sullivan learns that a production of Romeo and Juliet—which Cliffside...
Read more
OTHER TITLES BY J. A. Hennrikus