Author Information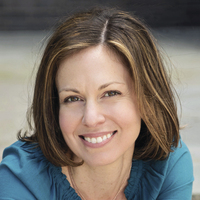 Photo by Tricia Notte Images
Jennifer Kreatsoulas PhD
Jennifer Kreatsoulas, PhD (Collegeville, PA) is a certified yoga therapist and inspirational speaker. She presents, writes, and leads workshops and retreats on eating disorder recovery and body image. She also provides yoga therapy via phone or online and from YogaLife Institute in Wayne, PA. Visit her online at www.yoga4eatingdisorders.com/.
FEATURED TITLE BY THIS AUTHOR

Trade Paperback | $17.99 | 9780738756738 | November 2018
Deepen Your Relationship with Your Body Transform negative words, thoughts, and beliefs into personal empowerment with the unique approach found in Body Mindful Yoga. Combining insightful Yoga...
Read more