Author Information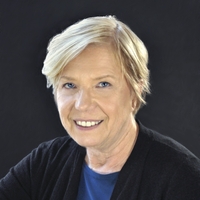 Photo by Daniel Baitch
Trish O'Sullivan
Trish O'Sullivan is a licensed clinical social worker, a senior dharma teacher in the Kwan Um School of Zen, and a certified yoga teacher. In addition to her private psychotherapy practice, she conducts Traya practice trainings for individuals and groups, and she trains psychotherapists and yoga therapy practitioners in the professional use of Traya techniques. Trish has published articles in The Journal of Psychology and Religion and The Encyclopedia of Psychology and Religion. She lives in New York City and can be found online at trayapractice.com.
FEATURED TITLE BY THIS AUTHOR

Chakra Wisdom
Healing Negative Thoughts, Feelings, and Beliefs with Meditation, Yoga, and the Traya Process
Trade Paperback | $17.99 | 9780738757438 | December 2018
Free Your Mind of Negativity and Forge a Deeper Connection to Spirit with Completely New Practices and Insights Grounded in Eastern and Western Psychology Just as the body is able to heal itself,...
Read more