Author Information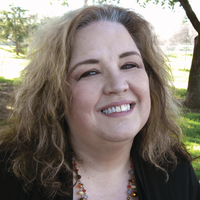 Photo by Myk Aero
Katrina Rasbold
Katrina Rasbold, PhD, is the author of over thirty books, including eighteen on various aspects of the magical arts. She also pens the popular fictional series The Seven Sisters of Avalon, as well as other fictional and nonfictional works. Born in the hills of Kentucky and raised around folk magic, Katrina studied the magical arts all over the world, including in the Marianas Islands and the UK, before settling in her current home in the forested Eden of the High Sierra Mountains of California. She has taught classes throughout the world and frequently teaches at Pantheacon in San Jose, as well as at Sacramento Pagan Pride and PanGaia Festival in Fair Oaks, California. She currently teaches classes with her husband, Eric Rasbold, at LightWeavers Academy in Citrus Heights, California. She and Eric are co-creators of the CUSP spiritual path, a detailed magical structure using the ancient agricultural holidays to create positive life change year after year. They co-authored the Bio-Universal Energy Series and their first book, Energy Magic, spent several weeks on the Amazon Best Seller list for Neopaganism upon its release in 2013. They are founding members of the non-profit organization, North Western Circles Association which raises money to benefit the Sacramento Wildlife Center. In addition to writing and lecturing, Katrina works as a professional bruja and conjure woman, and for years, she and Eric owned the shop Two Sisters Botánica in Roseville, California. She now has an online store where they sell handmade magical products and offer their services. Find it at twosistersbotanica.com. They have six adult children who are grown up and loose out there in the world.
FEATURED TITLE BY THIS AUTHOR

Trade Paperback | $17.99 | 9780738757865 | January 2019
Explore the Fascinating World of Southern Folk Magic Featuring an introductory look at Granny Magic, Hoodoo, Brujería, and Curanderismo in the American South, Crossroads of Conjure provides a fresh...
Read more
Event Schedule:
01-29-2019 Cosmic Questions Radio Show