Author Information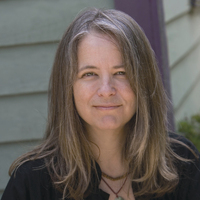 Photo by Anne Fishbein
Lisa Brackmann
Lisa Brackmann has worked as an executive at a major motion picture studio, an issues researcher in a presidential campaign, and was the singer/songwriter/bassist in an LA rock band. Her debut novel, Rock Paper Tiger, set on the fringes of the Chinese art world, made several "Best of 2010" lists, including Amazon's Top 100 Novels and Top 10 Mystery/Thrillers, and was nominated for the Strand Magazine Critics Award for Best First Novel. Her second novel, Getaway, won the Los Angeles Book Festival Grand Prize and was nominated for the T. Jefferson Parker SCIBA award. Hour of the Rat, #2 in the Ellie McEnroe series, was short-listed for Left Coast's World Mystery award, as was Ellie #3, Dragon Day (and was a Seattle Times Top 10 Mystery Pic). Lisa lives in San Diego with a couple of cats, far too many books, and a bass ukulele.
Visit Lisa online at www.LisaBrackmann.com.
FEATURED TITLE BY THIS AUTHOR

Hard Cover with Dust Jacket | $24.99 | 9780738759470 | September 2018
Sarah Price wants a career in politics. But she has a secret past that won't stay past, threatening her job on a San Diego congressman's reelection campaign. Casey Cheng wants a story. An ambitious...
Read more