Author Information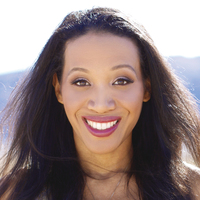 Photo by J. Jionni Photography
Rhoda Shapiro
Rhoda Shapiro worked for a decade as a tantric educator, training women to step into their power by way of meditation, movement, dance, expression, and yoga. She has facilitated women's circles and taught workshops throughout Los Angeles and in the San Francisco Bay Area.
FEATURED TITLE BY THIS AUTHOR

Trade Paperback | $16.99 | 9780738760926 | August 2019
This sacred and galvanizing book is a thunderous call to action for you, and for women all over the world, to awaken the goddess within. Discover deep wisdom, engaging exercises, and empowering...
Read more