Author Information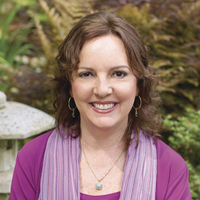 Photo by Kathleen O'Sullivan
Bryn Blankinship
Bryn Blankinship is a second-generation hypnotherapist, international instructor, and author. She served on the original board of The Newton Institute as Director of Membership from 2005-2012 and she has been featured in several documentaries and radio interviews on the subject of past lives and life between lives. Bryn is also the founder of Hypnotic Solutions Hypnosis Center and executive director of the Braithe Center.
FEATURED TITLE BY THIS AUTHOR

Trade Paperback | $16.99 | 9780738758886 | June 2019
Access the soul level of your mind and resolve current life issues with this amazing collection of case studies. Using her hypnoregression technique, Soul Expression Spiritual Regression (SESR),...
Read more